FUN IN A CAREER
THAT'S OUR FLEX
Sure, life may not be as glitzy and glamorous as in the movies. But – true story – you deserve a career that makes you – yeah, it's OK to say it – happy. A career where you see celebratory smiles. Where you share great vibes. Where you're stoked to spark next-gen solutions. And hey, we know just the team you can do all this with. Scroll down and start searching – together we'll have some fun delivering the world's best entertainment.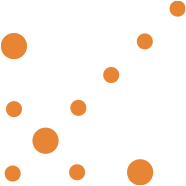 CHOOSE YOUR OWN ADVENTURE
Where will your DIRECTV journey take you? Whatever path you pick, you'll be a key player in our success. If you're ready to rock your career, we've got opportunities for you.
Technician Jobs
Be a part of something bigger by joining the Technician team where you'll be supporting our customers from the front lines and supporting our mission of taking entertainment to the next level.
Internships
As one of our interns, you'll get to collaborate on meaningful projects that will forever change the delivery of entertainment.
GO AHEAD
TAKE A PEEK
Don't close that browser. We've got all kinds of positions for people who want to do incredible, jaw-dropping things to help customers stream it and beam it.